EFFECTUS EVENT 2016
15-16 Ottobre 2015
 Roma @Lanificio 159
L'Associazione Culturale EffectUs, in collaborazione con la BABURKA PRODUCTION, è lieta di annunciare l'organizzazione della seconda edizione dell'unico evento italiano di Special Make-Up Effects, che si terrà il 15 e 16 Ottobre a Roma presso il Lanificio 159.
Special Make-up Effects è il nome internazionale degli Effetti Speciali di Trucco, cioè quella tecnica, usata soprattutto nel cinema, nella televisione e nel teatro, che consente di modificare il volto e il corpo umano per donargli nuove sembianze cambiandone la fisionomia stessa.
L'idea di EFFECTUS nasce in risposta alla necessità di professionisti e amatori di condividere le tecniche artistiche e le proprie esperienze. L'evento vuole quindi essere un momento d'incontro, uno scambio culturale ed artistico tra colleghi e appassionati di Special Make-up Effects.
L'anno scorso si è tenuta la prima edizione, sempre presso il Lanificio 159, e giusto per darvi qualche numero rispetto al grandioso (e piacevolmente inaspettato) successo, l'evento ha richiamato più di 700 presenze da tutta la penisola e l'Europa, ha ospitato 26 artisti per un totale di 30 metri di esposizione, 25 relatori, 20 stands tra scuole e fornitori, 12 partecipanti ai contest di make-up, 11 workshops, 8 proiezioni di cortometraggi, 6 demo live, 4 conferenze, 3 live sculpting e 2 presentazioni di libri. Numeri impressionanti se si pensa che si è trattato del primo evento in assoluto organizzato in Italia. EffectUs quest'anno ha potuto, inoltre, dare un'anteprima dell'evento di ottobre durante il Cartoomics di Milano tenutosi in primavera, tornando a Roma con al seguito un altro trionfo.
Giusto per attirare ancora di più la vostra attenzione, vi accenniamo solo che quest'anno l'Associazione ha dovuto raddoppiare gli spazi per poter ospitare il gran numero di stand richiesti per la sezione fieristica, come anche aumentare il numero di contest, workshops (durante e post evento) e conferenze. Insomma, grazie al successo della scorsa edizione, EffectUs ha dovuto allargare ancora di più le sue braccia al mondo degli effetti speciali per poter accogliere tutti. E di questo siamo davvero entusiasti e grati.
Vogliamo solleticare ancora di più la vostra curiosità: ecco qui i trailer dell'evento dell'anno scorso e di "Waiting for EffectUs 2016 @ Cartoomics".
"Waiting for EffectUs 2016"
Vi lasciamo con l'elenco dei prestigiosi ospiti di quest'anno, che siamo sicuri vi faranno venire l'acquolina in bocca.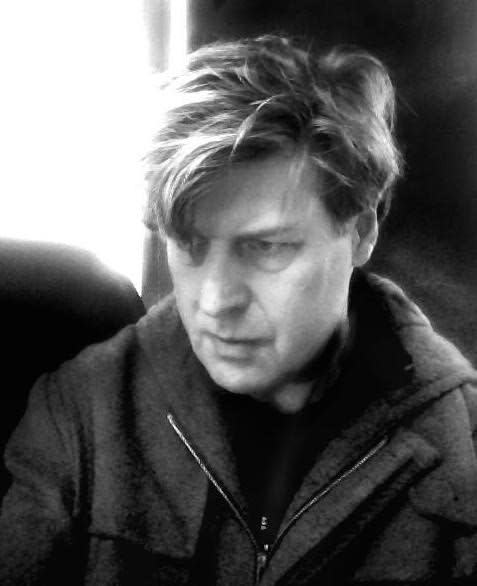 Cliff Wallace: Make up Effects supervisor, Animatronics and prosthetics designer inglese, debutta nel 1986 con "Hellraiser" ha lavorato su oltre 70 film tra cui "Assassin's Creed" (Justin Kurzel), "Doctor Who", "World War Z" (Marc Forster), "War Horse" (Steven Spielberg), "Hellboy 2. The Goldern Army" (Guillermo Del Toro), "Black Hawk Down" (Ridley Scott) e ha collaborato con Danny Boyle per "28 Giorni Dopo" e "Trance".
Steve Painter: freelance supervisor di Special Makeup Effects, animatronica e prostetica, nell'industria cinematografica inglese da 30 anni, ha lavorato in film come: "Fury" (David Ayer); "Salvate il Soldato Ryan" (Steven Spielberg), "Il Gladiatore" (Steven Spielberg), "War Horse" (Steven Spielberg); "Hellboy 2. The Golden Army" (Guillermo del Toro); "Alexander"  (Oliver Stone); "Ritorno a Cold Mountain" (Anthony Minghella); "Clash of Titans" (Louise Leterrier); "Babel" (Alejandro Inarritu); "Hellbound: Hellraiser 2- Prigionieri dell'Inferno" (Tony Randell); "Hellraiser 3- Inferno sulla città" (Antony Hickox)
Jörn Seifert: Special Makeup Effects Artist tedesco, 10 anni fa fonda a Berlino la "Twilight Creations" con Tamar Aviv. Lo studio lavora attivamente nell' industria cinematografica nazionale ed internazionale e tra le molte produzioni ricordiamo: "The Physician" (Philipp Stölzl), "Hansel e Gretel. Cacciatori di Streghe" (Tommy Wirkola), "Il Trono di Spade" e "Harry Potter e i Doni della Morte" (David Yates).
Le due giornate si apriranno alle 9.00 di mattina per concludere il loro ricco programma alle 19.00.
Dettagli del programma, info sui costi e istruzioni su come partecipare all'evento sono reperibili su: www.effectusevent.com oppure sulla pagina Facebook dell'evento Fb:/Effectusevent
E-mail: infoeffectus@gmail.com